Micro and microphotography
Preparation (whitening), mounting and photographing of all kinds of material, and geological or paleontological samples are prepared in this lab. Support is given to undergraduate and graduate activities related to our University as well as other national scientific research institutions.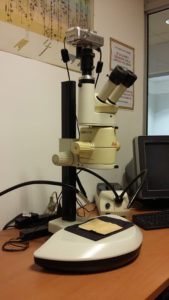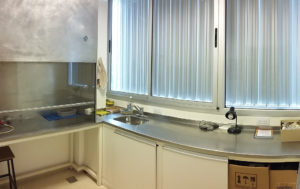 Equiment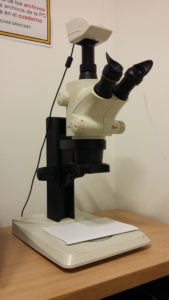 Hood equipped with extractor fan for Mg sublimation and whitening of fossil material. S6D Leica stereocopic magnifier equipped with EC3 Leica camera for microscopic material photographing and thin sections. It includes a PC with Leika Software. Leica MZ75 stereoscopic magnifier with Canon Powershot S50 camera installed with light reflected and mainly used for the shooting of macroscopic material (small to medium scale). It includes a PC Cannon RemoteCapture software. Nikon NI-30 and Leica CLS 100 x optic fiber lighting equipment.